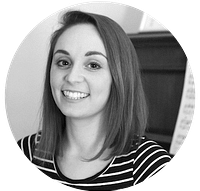 Eleanor
Eleanor is a pianist and composer and has fifteen years of teaching experience. She gained a first class degree in Music from the University of Edinburgh and a Master of Arts degree in Applied Psychology of Music at the University of Leeds. In September 2020, she began her PhD studies in Music Composition at the University of Aberdeen.
During her time at university, Eleanor was awarded the Janet Buckley prize for outstanding performance in Early Music and the Julian Rushton scholarship for academic merit. She achieved a distinction grade in the ABRSM grade eight singing exam in 2009.
She loves performing and sings with the Bury Bach Choir in Bury St Edmunds and the Lucy Cavendish Singers in Cambridge.
Eleanor teaches piano and music theory and takes on commissions for choral works. Her pieces have been performed as part of concerts and festivals in the McEwan Hall and St Giles' Cathedral in Edinburgh, the Clothworkers Centenary Concert Hall in Leeds, All Saints' Church in Putney, London, as well as in Canada and Europe.
Eleanor offers a holistic approach to teaching and ensures that all lesson plans are tailored to her students' needs and goals.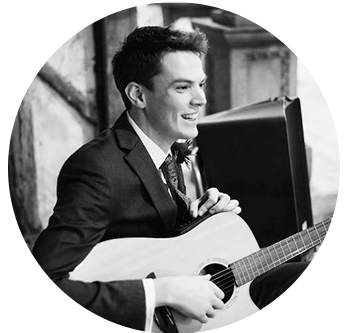 Matthew
Matthew is an accomplished musician who regularly performs as a solo artist and as part of a band. Playing both piano and guitar from an early age his style has become eclectic and encompasses many different genres.
His performances in Europe and around the UK include slots at the popular Isle of Wight Festival (with The Jellycats), 'The Eden Sessions' (supporting Blink 182) and a supporting role on a UK tour with Californian ska band Reel Big Fish (with The Jellycats). This experience has motivated Matthew to foster a love of music in others and lends itself brilliantly to teaching in an engaging and stimulating manner.
Since 2010 Matthew has enjoyed both freelance and peripatetic tutoring around Suffolk for piano and guitar. At present, he is focusing on teaching and is involved in multiple musical projects, including composition and live performances.
He hopes to encourage and inspire musicians of all ages, in lessons where students can move at their own pace whilst ensuring a steady progression. Focusing on Pop/Rock, Blues and Folk, he takes inspiration from Nick Drake, Paul Simon and Stevie Wonder.
Ben
Ben has spent his life in music, DJing and producing for 22 years. He graduated with a BA(hons) in Music Technology at West London University and then joined AEI Group for nearly 10 years.
There, he mixed, mastered and engineered some of the world's biggest Dance music compilations for brands such as UKF, Drum&BassArena, Subsoul, TheSoundYouNeed, NCS, Let It Roll, This is Dubstep, All Trap Music and more. These albums have currently sold in excess of 30+ million worldwide. Ben's own music has also been played on various networks including BBC Radio 1, Rinse FM, BBC 1xtra & KissFM and he has DJ'd across Europe in places such as Ibiza, Morocco, Vienna.
Not only can Ben offer lessons in getting your music and/or DJing to the best it can be, due to his experience he can also offer professional advice on how to get your music heard by the right people in the industry.
Joshua
Joshua has been playing bass for over fifteen years, initially taught by highly accomplished session player and soloist, Lincoln Anderson. He gained a Degree in Professional Music Performance from the Academy Of Contemporary Music in Guildford, Surrey, where he studied under Joe Hubbard, an internationally acclaimed bass guitar teacher, who has taught many iconic players including Pino Palladino.
During his time in Guildford, and since, he has played extensively to live audiences. His interests span many genres, taking his inspiration from jazz through to rock.
Jack
Jack is a mobile teacher who offers drum, banjo, ukulele and guitar lessons. He is a skilful multi-instrumentalist based on the Suffolk/Essex border with over twelve years of teaching experience, both in schools and privately.
In 2010 Jack graduated with a BA (Hons) degree in Popular Music, in which his major unit was music education. His first study instrument is the guitar (electric, acoustic, bass, bottleneck and lapsteel), which he first started learning at the age of ten. Since then he has gone on to become an accomplished drummer as well as a banjo and ukulele player.
As a busy performing rock musician Jack frequently plays across the UK and Europe in bands that have releases in various formats (vinyl, CD and digital) on numerous record labels around the world.
His lifelong passion for music is infectious and he hopes to instil this in his students.
Alexander
Alexander attended the University of Oxford and the Royal Academy of Music and has led musical workshops for the Royal Opera House, BBC SO Learning, Streetwise Opera, Future Opera and numerous schools and community music groups. His private tutoring has included students who have recently signed contracts starring in major West End musicals, sang in the Royal Wedding (Prince Harry and Meghan Markle), been awarded music scholarships to private schools, and successfully auditioned for top choirs and ensembles.
Alexander teaches from his studio in Halesworth, Suffolk. Private tuition is available electronically by FaceTime, Skype, and phone. He offers lessons in the following:
Qualifications:
Liam and The Woodwind Academy
We are incredibly excited to collaborate with The Woodwind Academy to offer Clarinet, Saxophone, Flute and Oboe lessons in Suffolk.
Liam, Head of School, joined us from London where he completed his Masters' Degree in Clarinet Performance at the Royal College of Music. He has been teaching for ten years, in the UK and in Barcelona, in music schools and privately.
An accomplished performer, Liam has enjoyed playing with orchestras, chamber ensembles and as a soloist in many venues across Europe, including the Royal Festival Hall and Buckingham Palace. His dedication to his clarinet studies earned him a scholarship to the Royal College.
Liam and the team aim to be positive role models and are dedicated to helping their students achieve their goals. He knows how important it is for students of all ages to have a good mentor to guide them so that lessons are fun and engaging and practice outside of lessons is effective, allowing the student to develop their own musical style.